Sheesh, is it summer break yet? Haha. Just kidding. Things are actually going really well and we're getting into a good routine. But one thing that's kind of funny. . . I used to teach at a year-round school, and I was on a weird track that had our first track break three weeks after school started. So yeah, I basically got the kiddos trained in classroom procedures in time to take a three-week break and forget it all! But I digress. . .
Here's a peek at our homeschooling week three. (In which we won't be taking a three week break anytime soon!!) It's not EVERYTHING we did, just an overview for albums. I've been wondering about including lessons plans in the Project Homeschool pages, but it might be overkill. . . your thoughts?
A few "basic" things we did this week . . .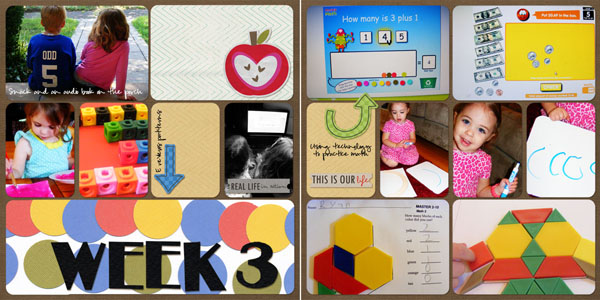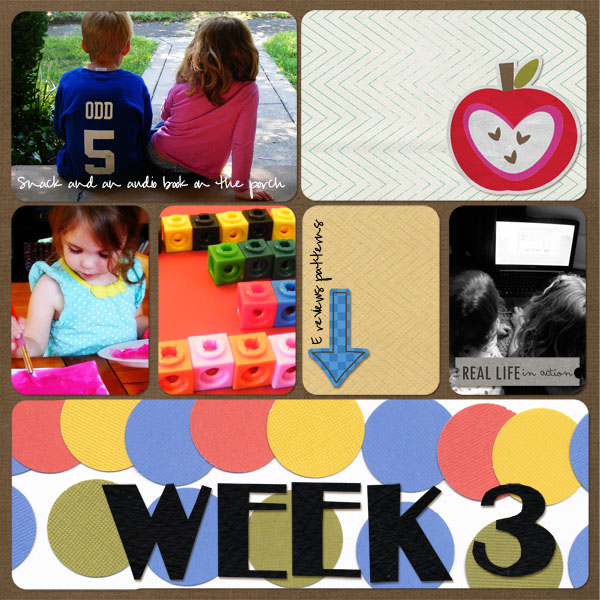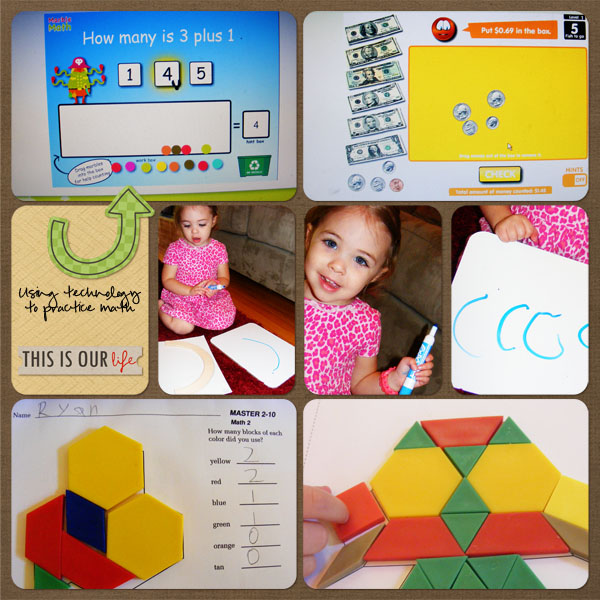 Some detailed pages of projects we worked on in history . . .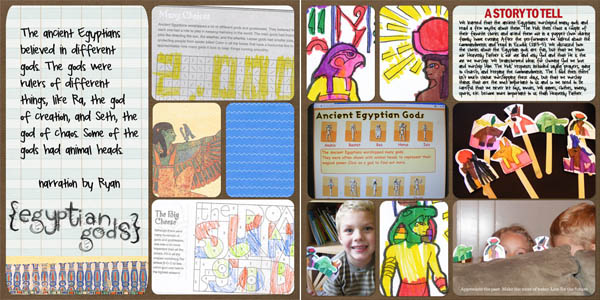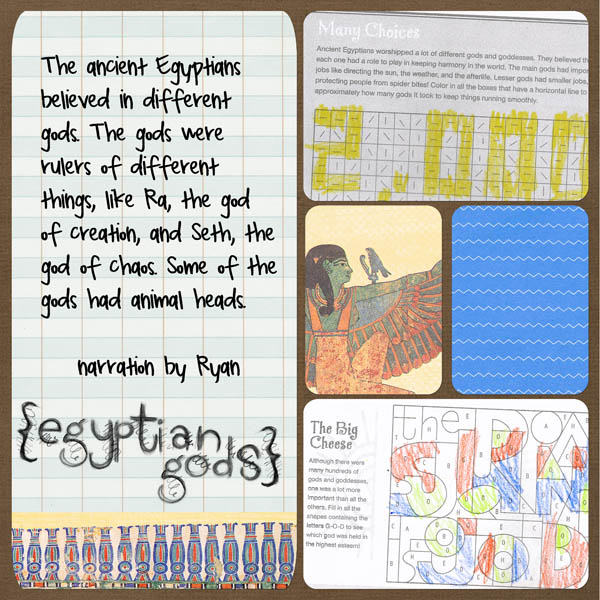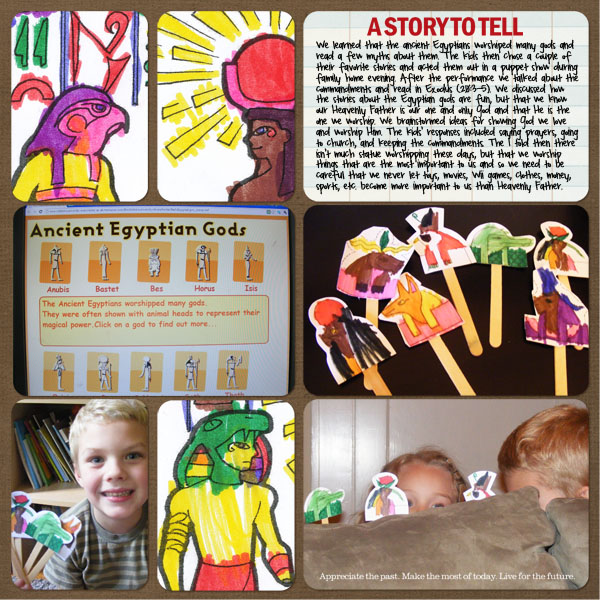 Journaling: We learned that the ancient Egyptians worshiped many gods and read a few myths. The kids then chose a couple of their favorite stories and acted them out in a puppet show during family home evening. After the performance we talked about the commandments and read in Exodus (20:3-5). We discussed how the stories about the Egyptian gods are fun, but that we know our Heavenly Father is our one and only God and that He is the one we worship. We brainstormed ideas for showing God we love and worship Him. The kids' responses included saying prayers, going to church, and keeping the commandments. The I told then there isn't much statue worshipping these days, but that we worship things that are the most important to us and so we need to be careful that we never let toys, movies, Wii games, clothes, money, sports, etc. become more important to us than Heavenly Father.
The second half of our week's history lessons were about hieroglyphics.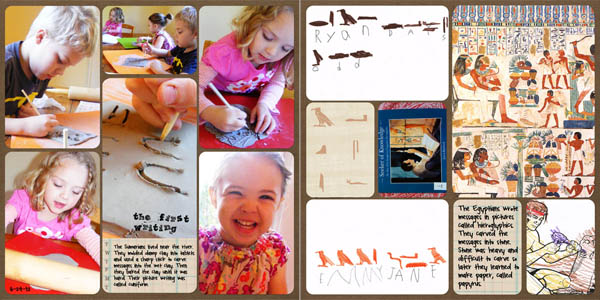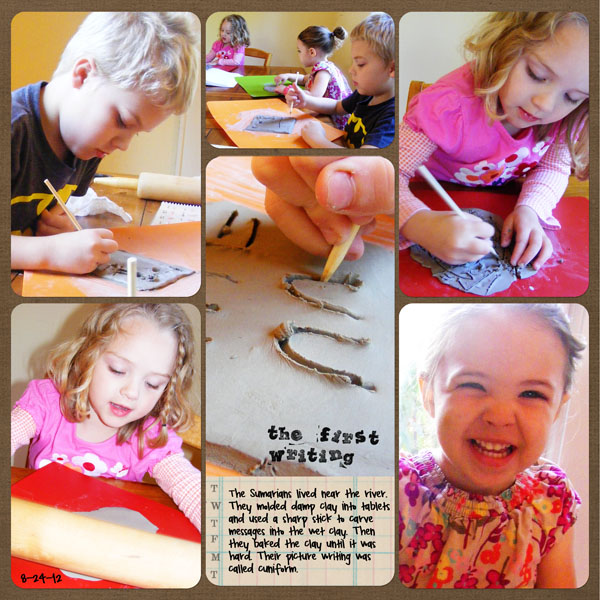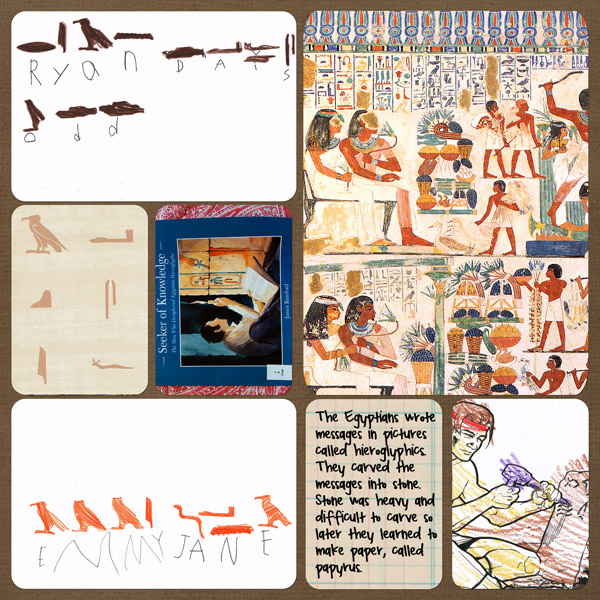 During science we learned about alligators and crocodiles. After reading some nonfiction books on alligators and crocodiles we did the shared writing Venn diagram on the chalkboard with chalkboard markers. (LOVE these!) The alligator pie is instant vanilla pudding (dyed green), set in a graham cracker crust, garnished with white and dark chocolate chips.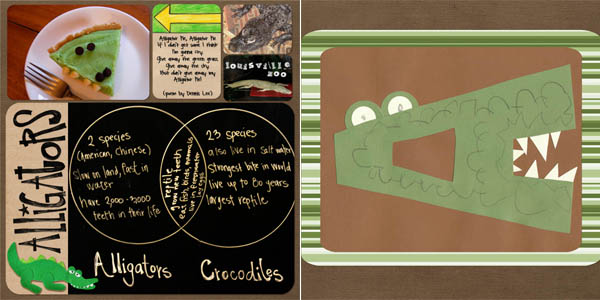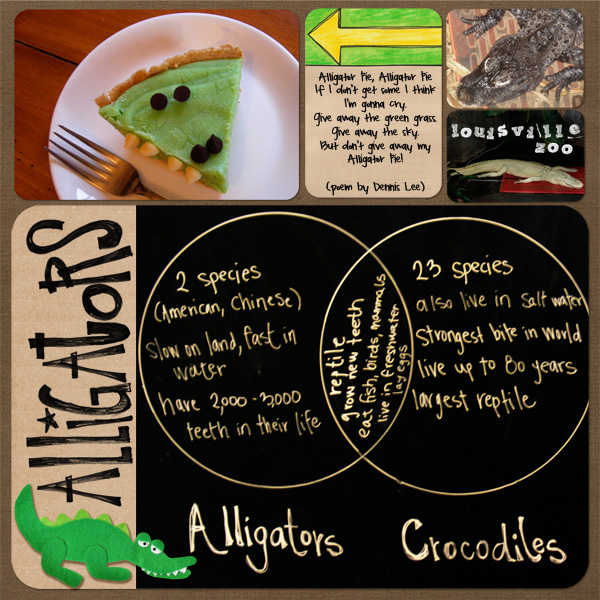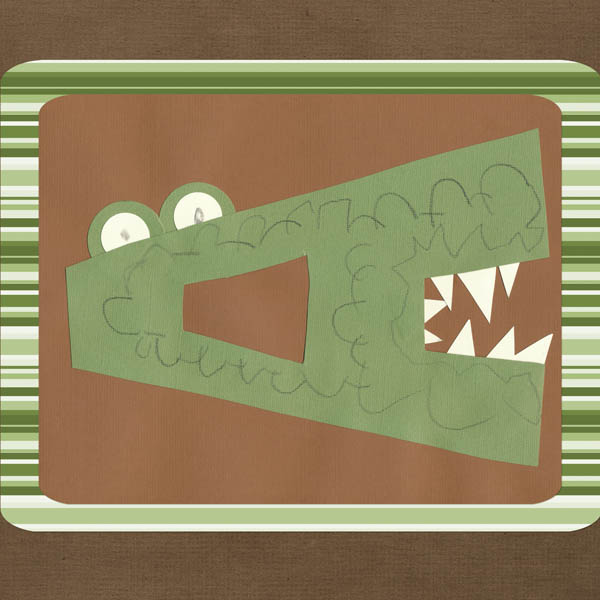 I made three copies of this page so when I print the albums the kids will each have their own project.
Here are the products I used in this week's "Project Homeschool" pages: