Our family makes it a priority to set aside one evening a week to spend together–family home evening. It's nothing formal, but we usually say a prayer, sing a hymn, read or tell a scripture story, and have a short spiritual or character-building activity. And our kids especially look forward to "refreshments."
A while back I did a little survey asking what you'd like to see more of here at Keeping Life Creative and some popular requests were "family night ideas," "printable felt story sets," and "scripture story felt sets." I've excitedly thought over these ideas for a while, but as "life" took hold, most of my best ideas were set aside. Now that I'm working on a blog comeback, I thought it would be fun to combine these ideas and post some of our favorite family night ideas, which will include some printable scripture story sets.
I can't promise that I'll have a family night post every week or a printable story set every week because you know how I've been pretty shaky about blogging lately. But I'm going to try. And actually, my struggle with blogging is a pretty great parallel to how our family nights sometimes go! Some weeks they go great, other times not so well. But we always try!
Inspiration:
"Regular participation in family home evening will develop increased personal worth, family unity, love for our fellowmen, and trust in our Father in heaven. It is our promise that great blessings will come to all who conscientiously plan and hold weekly family home evenings." (James E. Faust)
Be sure to come back tomorrow when I share free printables for the story of Adam and Eve!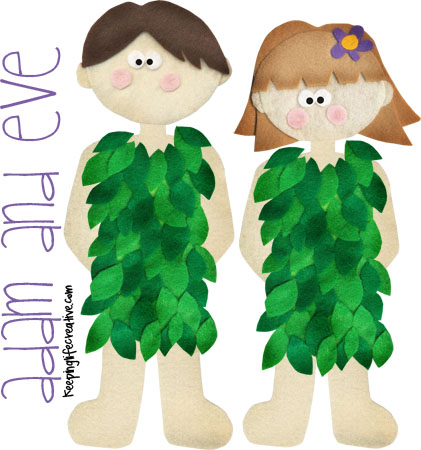 I've also set up a "family night idea" Pinterest board if you're interested in following.