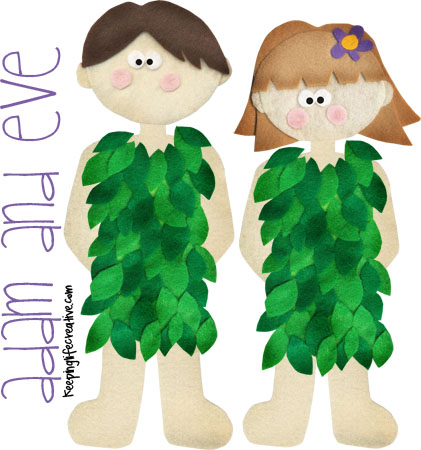 Since our homeschool history studies began with the earliest people, I thought reviewing the story of Adam and Eve would be a great introduction, and a new felt set was born! After taking some time off, it felt so good to get back into cutting and gluing, and I'm excited about the first in this series of Bible stories.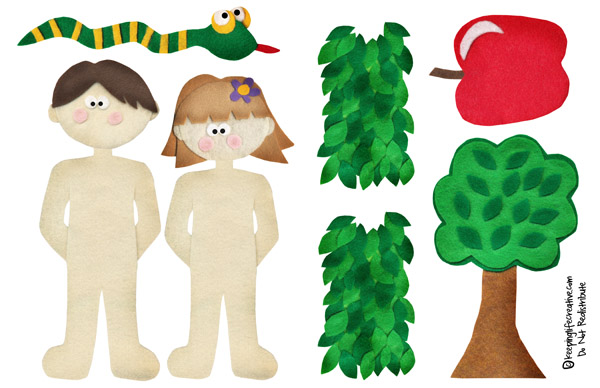 There are so many ways to teach your kids the scriptures! Since our kids are little, we've primarily focused on teaching and familiarizing them with the stories for now, knowing the principles and application will come later on, and these felt sets are a fun way to get them involved. It's also a good way to test their comprehension–just ask them to act it out for you!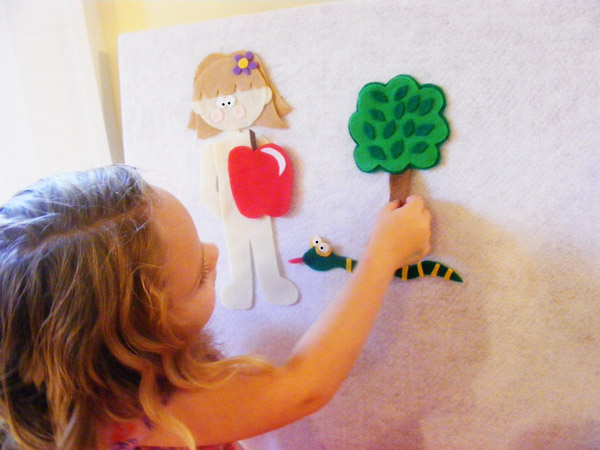 There are lots of ways you can use these printables.
Here are a few ideas:
Print on t-shirt transfer paper, iron onto sheets of felt, cut out, and use on a flannel board. (TUTORIAL)
Print on cardstock, laminate, cut out, and place a magnet on the back. Use on the fridge, magnet board, or metal cookie sheet. (TUTORIAL)
Print on cardstock, laminate, and glue to popsicle sticks for stick puppets.
Print on cardstock, laminate, place a piece of rough velcro on the back. Stick to a flannel board.
Make a file folder game.
Ready to get started?!

And if you love these felt printables,