Week five and things are starting to blur together. As hard as I try to stay on routine, it's definitely a juggling act to keep control of the clutter and accomplish all the other things I need to do. And I'm not going to lie–there have been a couple of extra Sonic happy hour trips this week!
Yesterday I reiterated that homeschooling isn't for everyone, but despite the messy house, added responsibility, and solace found in Diet Dr. Pepper and chocolate–I'm feeling more confident than ever that we made the right choice. For now, anyway.
Here's a peek at our week: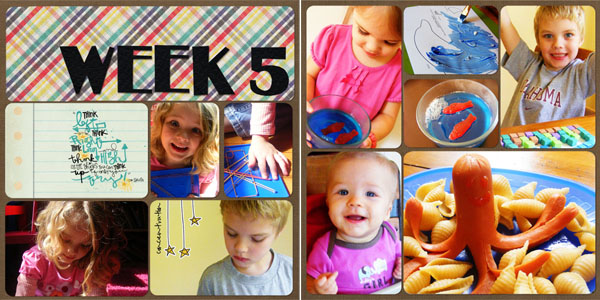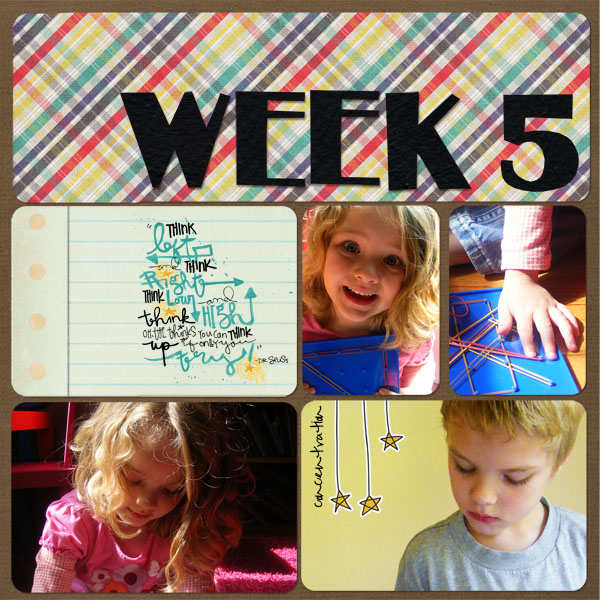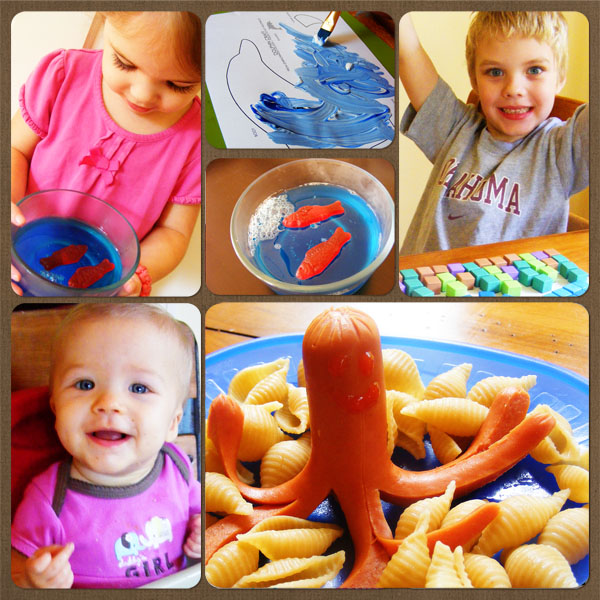 History was fun this week. We learned about Egyptian pyramids from our text and non-fiction reading, but I was also able to integrate some math as we calculated ways to build a pyramid using Legos and sugar cubes. (After determining how many we needed on each layer, I helped hot glue the sugar cubes.)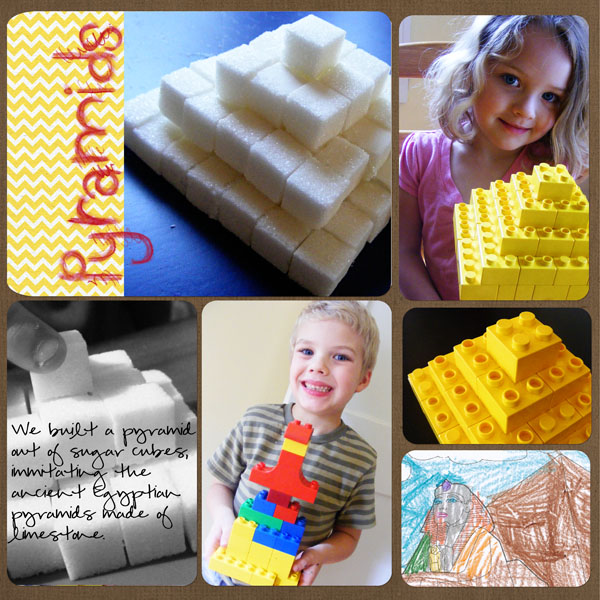 We spent another week on the ocean (did you see our octopus hot dogs and jello fish snack?), and learned about dolphins. Ryan read the Magic Treehouse book, then took the quiz at Book Adventure. He's made a goal to get to 2,000 points so he can rent a Redbox Wii game–an incentive I added. He loves to read anyway, but working toward a prize seems to motivate him.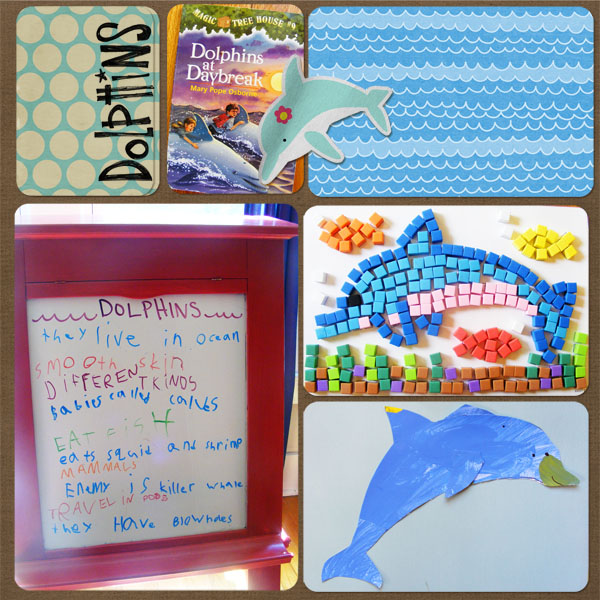 The dolphin art project was a simple craft we printed from Learn Create Love, then painted with tempera paint. The mosaic picture was created with magnetic mosaic cubes. My kids love, love, love playing with these mosaics. Sometimes if I need a good chunk of time to work on something with one child, I'll get the mosaic magnets out for the other kids. The project keeps them occupied and quiet for a long time, allowing me to give some focused one-on-one time.
Digital Products I used this week: