It's been a couple of months since I did any serious couponing as I gave myself permission to take some time off from chasing deals while we adjusted to life with a new baby. But this was a good stockup week at Kroger, and I was excited to get back into it and start the new month off fresh with my newly-filled cash envelopes. It feels kind of funny to show off my groceries, but survey results showed you want to see more couponing inspiration. So here you go! 

Best deals: (prices AFTER sale matched with coupon)
Canned Tomatoes: $0.29/can
Whole Wheat Pasta: $0.50/box
Pasta Sauce: $0.74/jar
Turkey Meatballs: $0.99/bag
Taco Shells: $0.37/box
Protein Bars: $0.16/each (planning to add these to our 72 hour kits)
Cereal: $0.99/box
Formula: $0.99/can
Blistex: $0.19/each
Yes, I'm a breastfeeding mama, but after a manager special markdown and a coupon, the normally-priced $16 cans of Enfamil were $0.99!! They'll be nice to have on hand for the occassional night out.
Total Before Coupons: $181.35
Total After: $67.42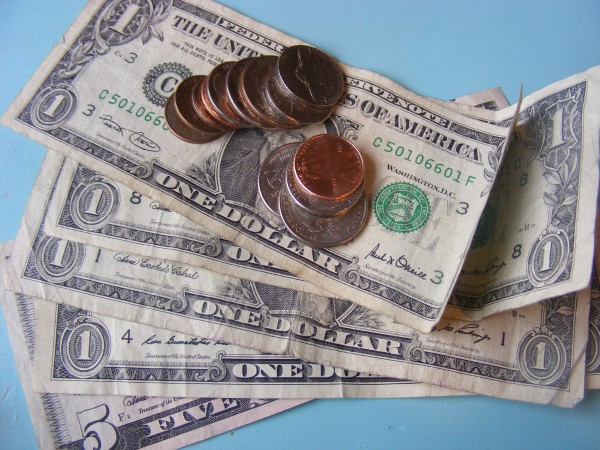 Money Saving Tip: When the deals are hot–stockpile.
When the deals are hot, don't buy one can, buy six (or whatever number you choose). Items typically reach their rock-bottom price every six to twelve weeks, and keeping a "stock" gets you through the next sale and helps you avoid having to pay full price later on. If the weekly budget allows, I typically buy enough of an item to last my family three to six months (although my current goal is to work up to a year's supply).
How is your money saving journey going?