This year our family is working to "prosper" in family relationships, church responsibilities, faith, health, educational goals, and finances.
One of the things Jared and I have committed to do in order to "prosper" our relationships with our kids is to take them on a monthly one-on-one date. This is the story of the date I took Ryan on this weekend.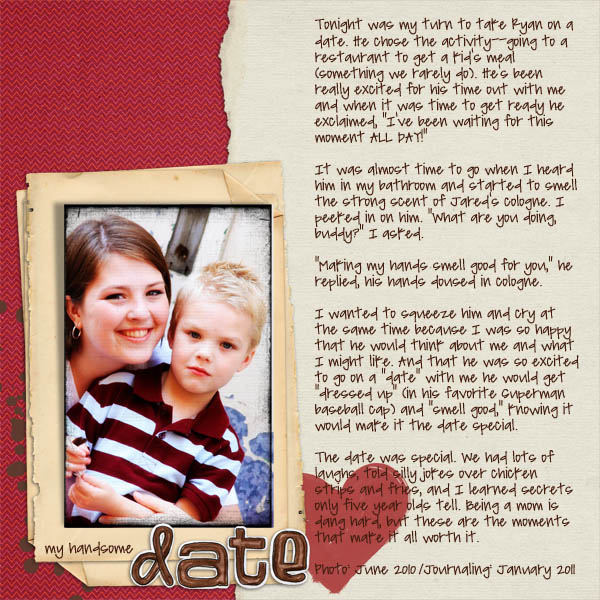 Tonight was my turn to take Ryan on a date. He chose the activity–going to a restaurant to get a kid's meal (something we rarely do). He's been really excited for his time out with me and when it was time to get ready he exclaimed, "I've been waiting for this moment ALL DAY!"
It was almost time to go when I heard him in my bathroom and started to smell the strong scent of Jared's cologne. I peeked in on him. "What are you doing, buddy?" I asked.
"Making my hands smell good for you," he replied, his hands doused in cologne.
I wanted to squeeze him and cry at the same time because I was so happy that he would think about me and what I might like. And that he was so excited to go on a "date" with me he would get "dressed up" (in his favorite Superman baseball cap) and "smell good," knowing it would make the date special.
The date was special. We had lots of laughs, told silly jokes over chicken strips and fries, and I learned some secrets only five-year-olds tell. Being a mom is dang hard, but these are the moments that make it all worth it.