The other day I told you WHAT digital scrapbooking is, and described one reason I scrapbook digitally. Here are my top nine reasons to digital scrapbook.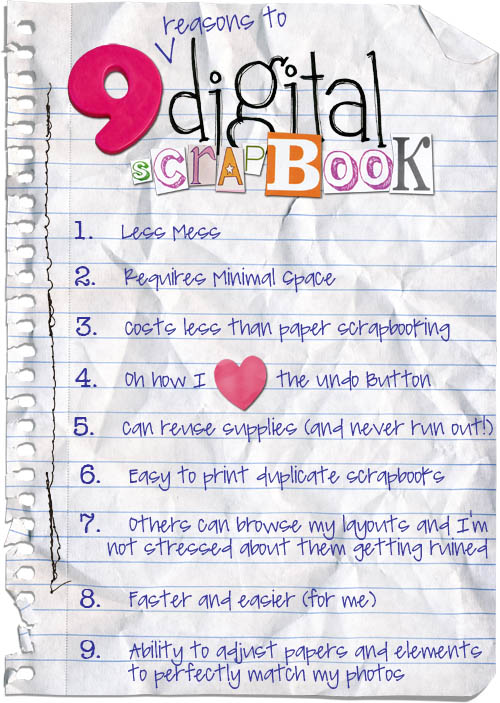 Less Mess, 2. Requires minimal space, 3. Costs less than paper scrapbooking, 4. Oh how I LOVE The Undo Button, 5. Can reuse supplies (and never run out!), 6. Easy to print duplicate scrapbooks, 7. Others can browse my layouts and I'm not stressed about them getting ruined, 8. Faster and easier (for me) than paper scrapbooking, 9. Ability to adjust papers and elements to perfectly match my photos
If you're already a digital scrapbooker, what about you? Why do YOU love digital scrapbooking?
Let's add a 10th reason to our list!