When I was pregnant with my son I became a self-described obsessive paper scrapbooker. I could spend hours in the aisles of scrapbook and craft stores–touching the textures of each paper, filling my cart with spools of ribbon, and studying the layouts in magazines. Before Ryan was born I'd already created a stack of layouts–all they needed was the perfect photo, which I would add later. After he was born, as you probably know, newborns sleep a lot, and when he did rather than napping myself, I spent my time creating more layouts. Then when he was a few months old I took a very part-time job two evenings a week at a local scrapbook store–just so I could support my hobby.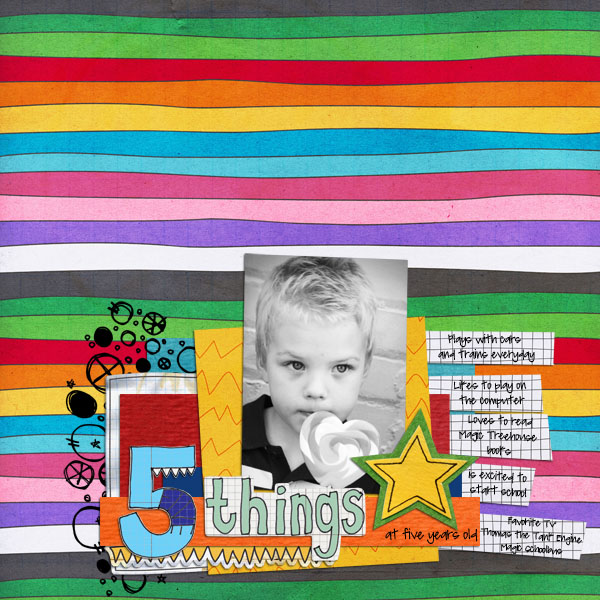 Scrapbooking and setting up home photoshoots of my new baby became my life and it was very rare for a day to go by when I didn't create at least one page.
Fast forward a couple years later…our second baby was born.
Overnight I became extremely overwhelmed with the seemingly unmanageable amount of photos I was beginning to collect now that we had two kids. I wasn't sure how to manage it all and I also had WAY less time to scrapbook. When I did find a minute to pull all my supplies out to the dining room table naptime would end and instead of having a completed layout or two, I just had a mess–and a curious two-year old who wanted to get into it all!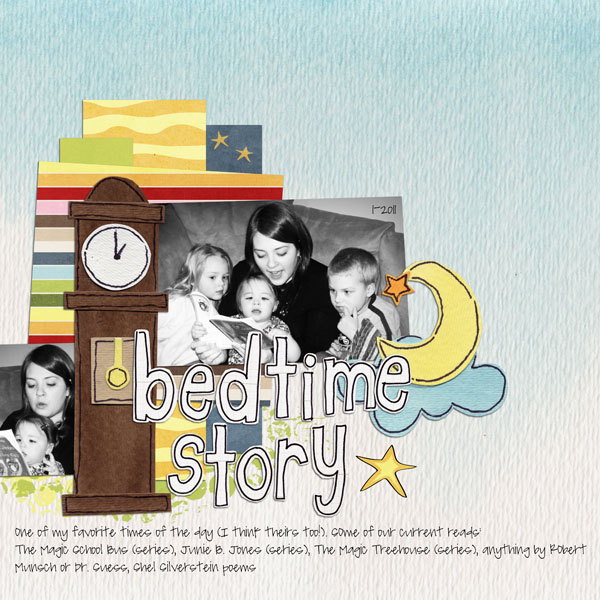 When I became frustrated a friend suggested I try digital scrapbooking. I looked into it but the digital resources and printing companies were limited so I dismissed the idea, packed up most of my paper scrapbooking supplies, and filled my time with other things.
Then one day both of the kids were napping and I was (dare I say) bored so I started to play with a photo-editing program I had received (and never touched) months back. And then I decided to download some digital freebies. And then I made a [very simple] page. And then another page. . . . and pretty soon I was hooked. And scrapbooking was suddenly manageable in my mind again.
After that one afternoon over three years ago I never looked back at my paper scrapping supplies, and in fact ended up selling most of them so I could purchase Photoshop. Now there are thousands of amazing digital designs ready to adorn your pages, and several companies have catered to the digital scrapbooker's needs. And now those who've known me for more than five minutes know I have a not-so-secret digi obsession!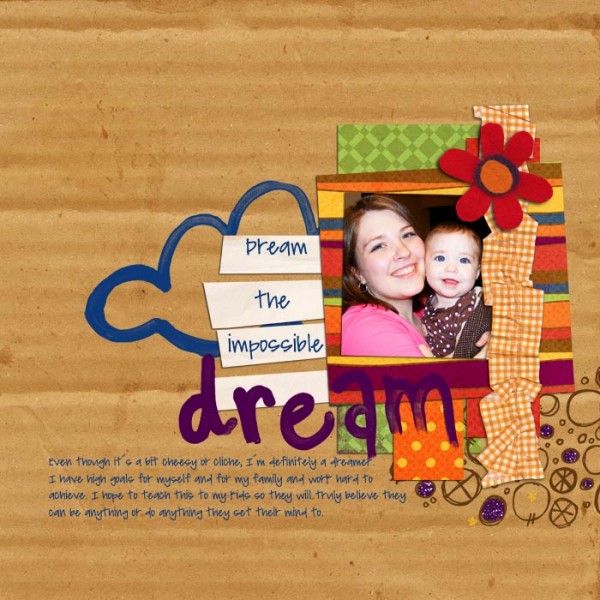 WHAT IS digital scrapbooking?
It always seems like it's hard to describe, but really, it's basically the same thing as paper scrapbooking, except you create your layouts on your computer. Just as traditional paper scrapbookers go to the scrapbooking store to purchase supplies, digital scrappers go to online stores to purchase digital supplies—papers, and a variety of embellishments such as ribbons, tags, brads, stickers, etc.  Digi scrappers then use software to create a layout by arranging pictures, papers and elements.
Read more to find out WHY I think digital scrapbooking is the bees knees.