Christmas break is over, and life has resumed to "normal," with Jared back to work–about to start a new semester, and the kids and I once again busy, busy with our schooling adventures.
We have no snow here, but it's been too cold out for us to want to do anything but stay in where it's cozy, so we've spent a lot of time indoors, reading and doing projects. And since it seems winter begs for a study of arctic animals, this polar bear art project was perfect for a cold day.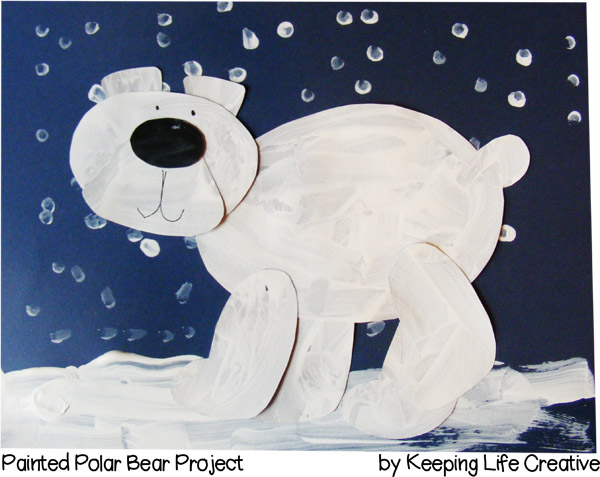 Supplies Needed:
gray or white card stock
navy or blue card stock
white and black washable tempera paint
paintbrush
Q-tip
scissors
black pen or marker

Print
Begin by downloading and printing the bear template. I printed ours on gray textured card stock to give a bit more depth to the project, but white would work well too.
Paint
With a paintbrush, paint all the body parts–except the nose–white. Paint the nose black. Allow painted pieces to dry several hours or overnight.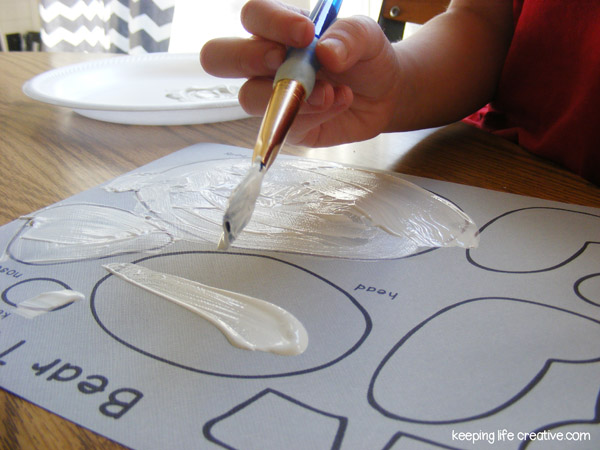 To create the background, use the paintbrush to paint a "line" of  white "snow" on the bottom of the navy or blue card stock. Dip the end of a Q-tip in the white paint, and dab all over paper to create falling snow. Allow background to dry.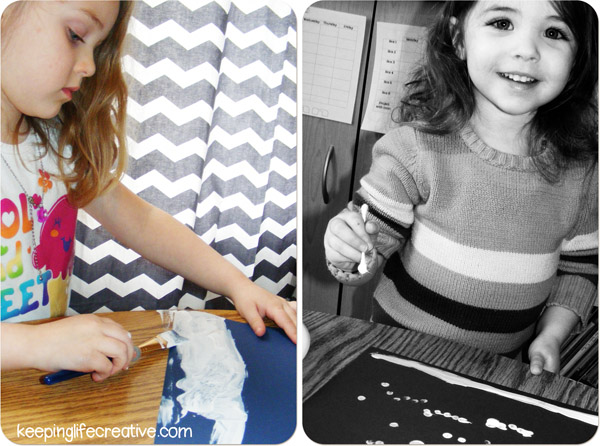 Cut
When dry, cut out each body part. I encouraged the kids to cut just inside the black lines, if possible.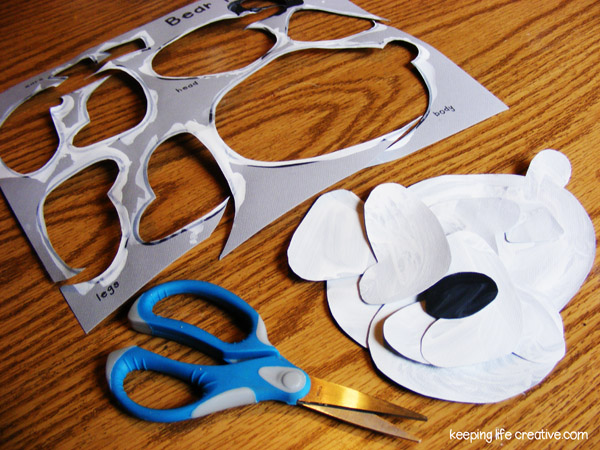 Assemble
Glue together pieces of the polar bear. My kids needed a little direction when gluing the legs on (two in front, two in back). Same with the ears (glue behind the head).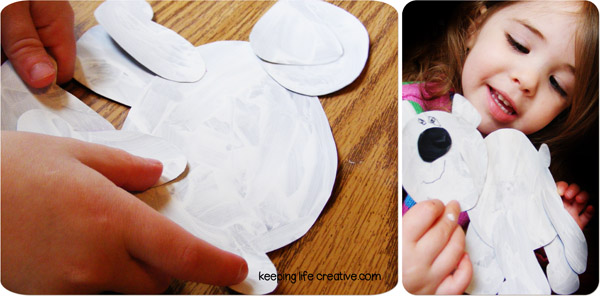 Draw
Use the black pen or marker to draw eyes on the polar bear. My kids (who think it's weird that my characters usually don't have mouths) all insisted on drawing a mouth on their bears as well.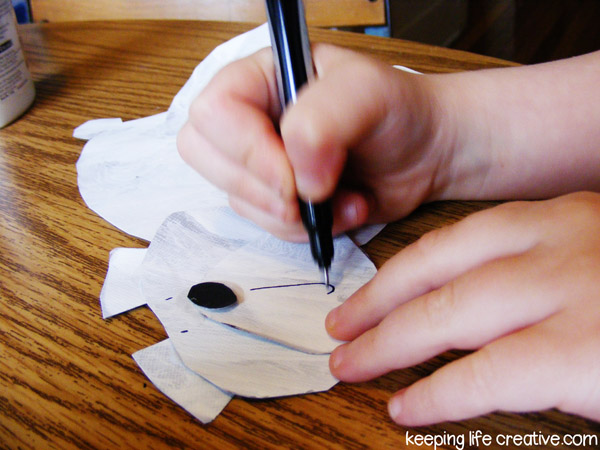 Complete
Glue the polar bear to the background.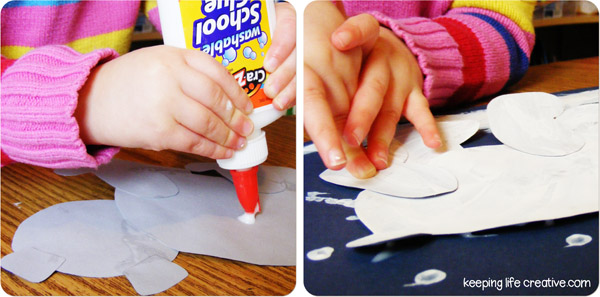 And display your wintery art piece!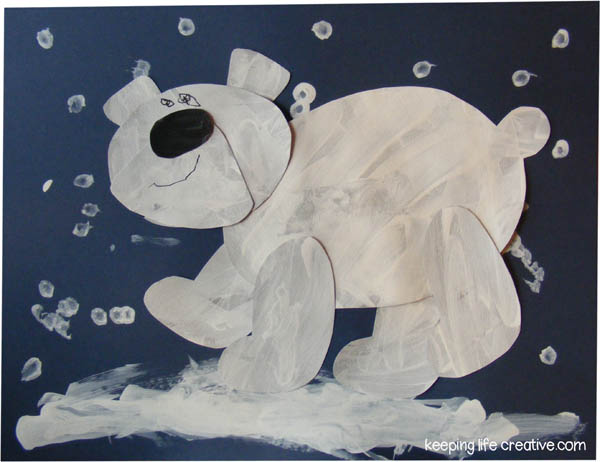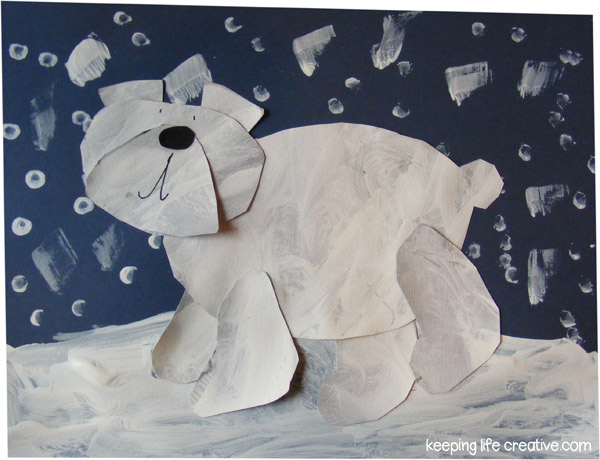 This template also works well when adapted for a panda or brown bear art project!