An alternative title to this post could be "You Know You're Growing Up When You Ask For a Freezer for Your Anniversary." Yes, it's true. No flowers or fancy dinner for this practical girl on her 11th wedding anniversary. Just a deep freeze, thankyouverymuch. We actually found an amazing deal on a clearanced display model and I'm soooo excited to have more freezer space for my big cooking days.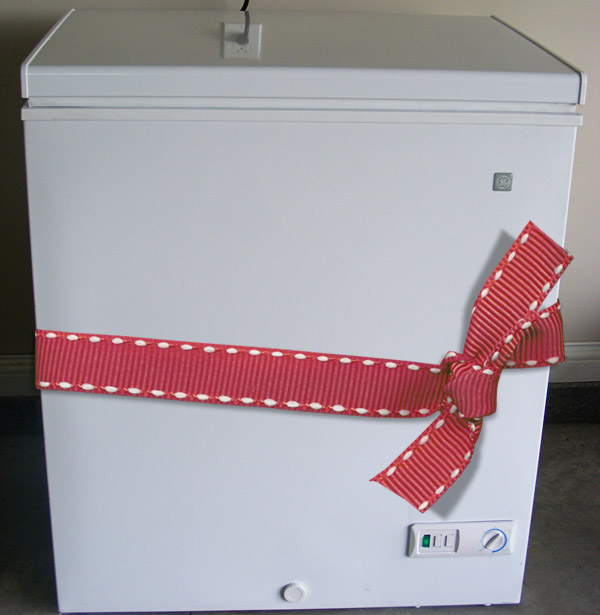 These cheesy mini meatloaves will be coming up on the May freezer cooking menu at Once a Month Mom, and are adored by my kids. They love meatloaf anyway, but making them in muffin (read: mini) form makes them much more manageable, and it's easy to grab a couple from the freezer to reheat for lunches. I actually made a batch this weekend hoping to start filling the new freezer, but they didn't make it past dinnertime. . . . Better double the batch next time :).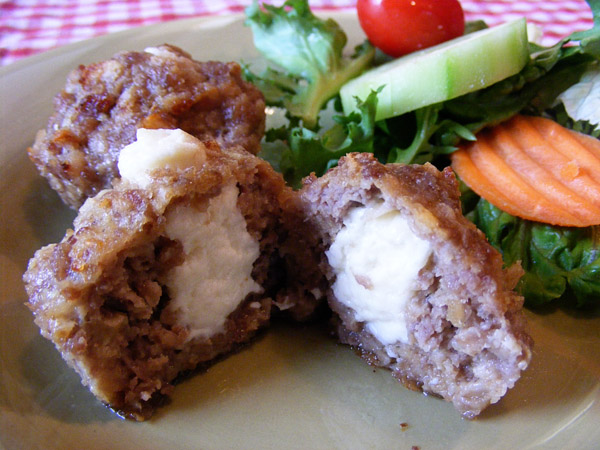 Cheesy Meatloaf Muffins
Ingredients:
1 pound ground beef or turkey
0.75 cup dry breadcrumbs
0.75 cup milk
1 teaspoon garlic powder
1 teaspoon onion powder
0.5 to 1 teaspoon salt
2 eggs
6 ounces Mozzarella cheese, cubed
Directions:
In a large bowl, combine all but cheese and mix well. Fill wells of muffin tins (I love using silicone cups) with meatloaf mixture, and place a cube of cheese in the center of each meatloaf.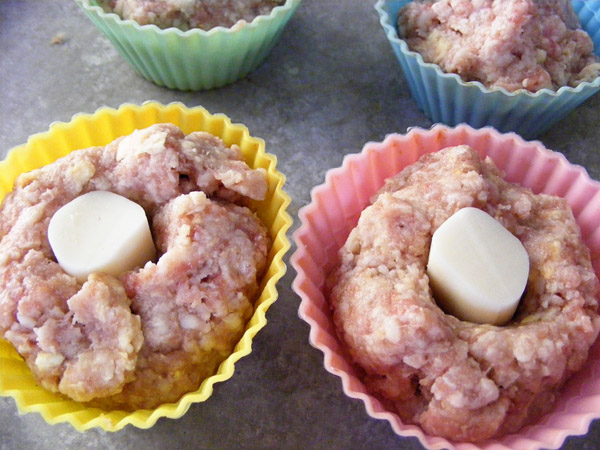 Completely cover with a bit more meatloaf mixture. Bake at 350F for about 15 minutes, or until done. Remove from muffin tins, cool slightly, and serve with ketchup, if desired.
To freeze: After baking meatloaves, allow to cool, then place in freezer bags. Seal, label, and freeze. To serve: reheat in microwave until hot, 1-2 minutes.