I'm always on the lookout for a good "sneaky" snack.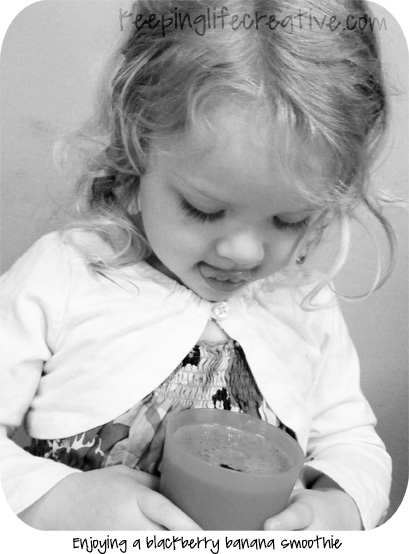 Smoothies are definitely one of my favorite ways to "sneak" healthy ingredients into our diets. They are also a great way to use soon-to-expire yogurt which I frequently get for FREE or for pennies when I use my coupons. (Just yesterday I bought a four-pack of yogurt cups for 9 cents!) Smoothies are also a great way to use up ripe bananas or other fruit that will soon spoil. I haven't gotten TOO crazy with combinations, but we have been doing a bit of  and smoothies are one of my kids favorite breakfast drinks or snacks.
Here is one we tried the other day that was a hit.
"Orange" Julius Smoothie
1 cup orange juice
1/2 cup milk
1/2-1 cup vanilla yogurt (depending on how thick you want it)
1 tsp. vanilla
4 TBSP sugar (optional)
2 TBSP carrot puree (will probably try adding more next time)
6-8 ice cubes
Blend in blender until ice is crushed, then serve.