Flannel boards are a great teaching tool, as well as being fun for a kiddo's creative play. A homemade flannel board and handcut felt figures can keep my kids busy for hours, and I love listening to their imagination at work as they make up songs and role plays for the story pieces.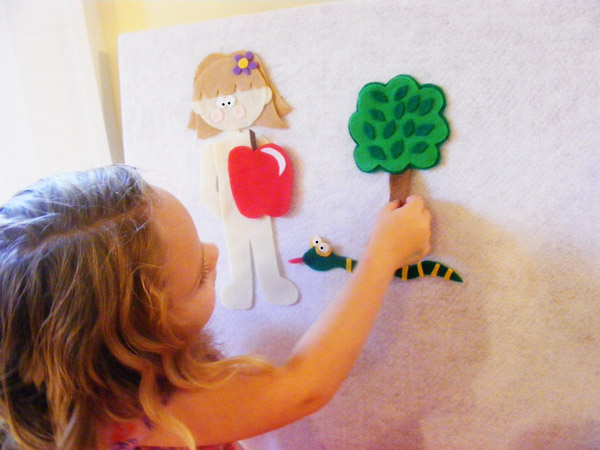 I used flannel boards quite a bit back in my daycare-working and elementary-teaching days, but when my husband was in graduate school and we were really tight on money I introduced felties to my kids as inexpensive handmade entertainment. It turned out my then-toddlers LOVED the felt figures, and I loved having a creative project to keep me busy while Jared worked late nights.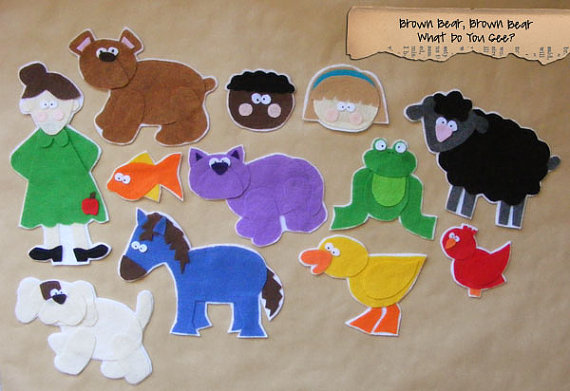 Up until recently I was just creating my own felt story pieces with felt and hot glue for our personal story or playtime, but when I started getting requests to share these story sets, I launched a short-term online store. The sets sold really well. Better than I expected, actually. But reproducing the original hand-cut sets ended up being extremely time consuming for a postpartum mom of four littles, and so I started dreaming up a series of DIY tutorials.
The first tutorial will be turning a digital image into a flannel board piece. Then I'll show how I made a simple homemade flannel board from a scrap of wood. And last, I'll show the process of taking those digital images and turning them into magnet board figures.
These tutorials will guide you toward some fun ideas for handmade playtime for your kids, and would make great gifts (Christmas is coming!!) for a special teacher, children's librarian, daycare worker, etc. So make sure to come back for some fun, and probably some freebies. 'Cause that's just how I roll.