Homeschooling these kids has done funny things to me. During my own schooling, history was a "boring" subject I couldn't get excited about. But teaching it to my kids has been fascinating and I surprised myself by getting giddy about an annual "Days of Knights" medieval festival just a short drive away. We grabbed daddy on a day off, and declared it field trip time!
Sword fights, horse-back jousting, blacksmith demonstrations, men and women dressed in historical pieces, open fire dutch oven cooking, and trying on knight's armor illustrated the time period we've read about and made it real for them.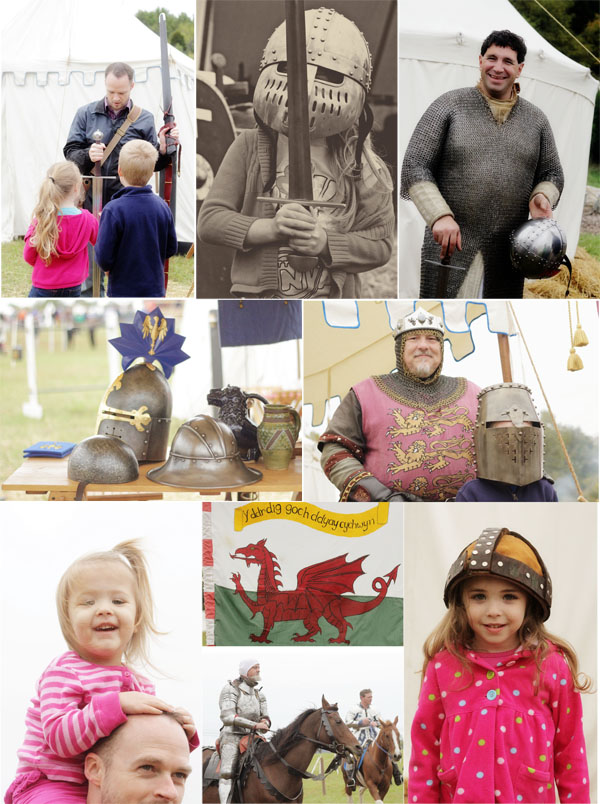 It's probably no surprise this field trip inspired a craft. The knight template has quite a few small pieces, so the younger ones may need help cutting.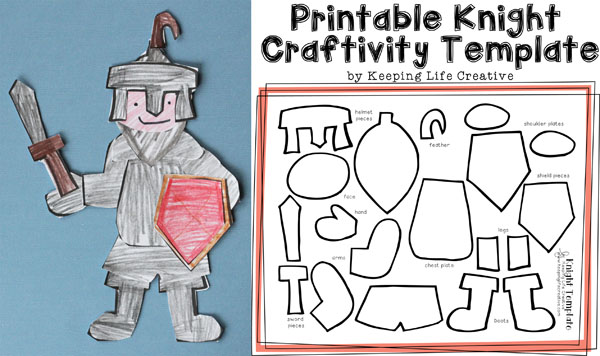 Sometimes I get stressed about whether the kids are learning enough. If I'm not careful, the mommy-guilt creeps in, consuming my thoughts with all the things I think we should be doing. But The Well Trained Mind reminds at this stage of learning, the goal isn't to cram in every fact because this subject will come around again. Instead, the goal is to help them excited about learning so that the next time we study medieval history (or Ancient Greece, or whatever), they'll be excited and remember how much they love the subject.